Friday is one of the best days of the week. It's the last day of work before the weekend starts, and to top it all off, I get off work early! Why else do we have TGIF? I usually finish by 11.20 am, but today yesterday it was a bit different. It was report-card day. You know, the day when parents have to go to school to meet up with teachers and take their child's progress report. I was assigned as assistant to a class teacher as I don't hold any classes this year. We started a bit late, so ended late as well. Anyway, since it was going to be a day without any teaching, I decided to bring my camera to school to take a few photos.
I teach on an island. It's called Pulau Gaya, and it's not too far from Kota Kinabalu city, only about a 10-minute boat ride. Since the school's on Pulau Gaya, the school is called, what else, SMK Pulau Gaya. The school is built entirely on water, and to the first-time visitor, would look more like resort than your normal school variety.
Here's the main jetty. It's about a 3-minute walk to the main building, so you can imagine the length of it (it's got to be further into sea because the water level can be quite low during low tide).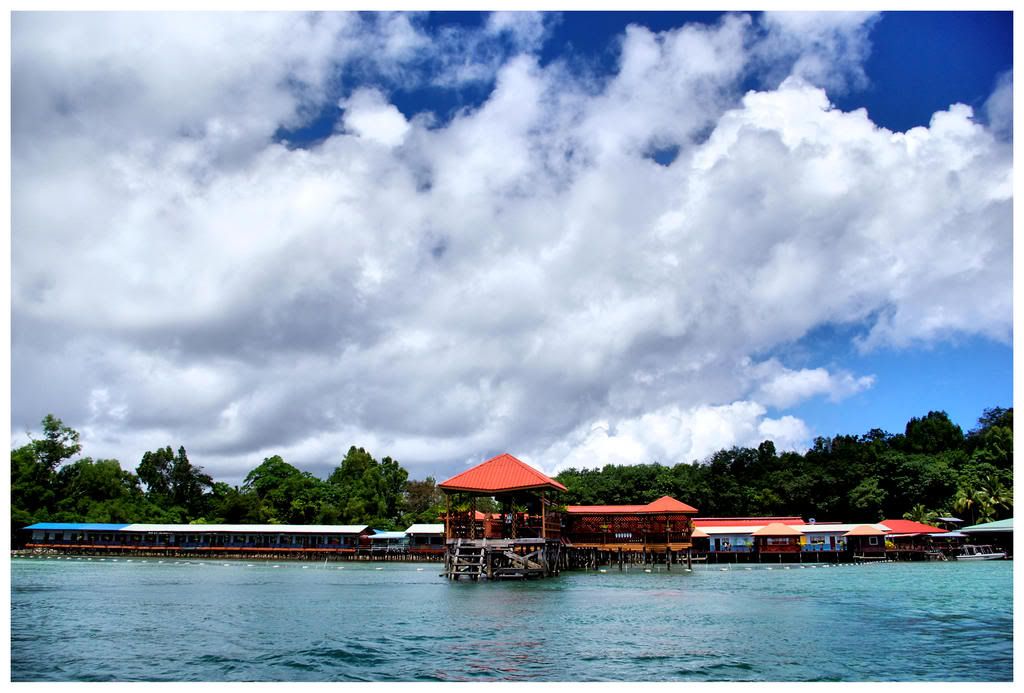 Along the way, on either side of the walkway, you'll see these huts where students usually go to get some air and chat.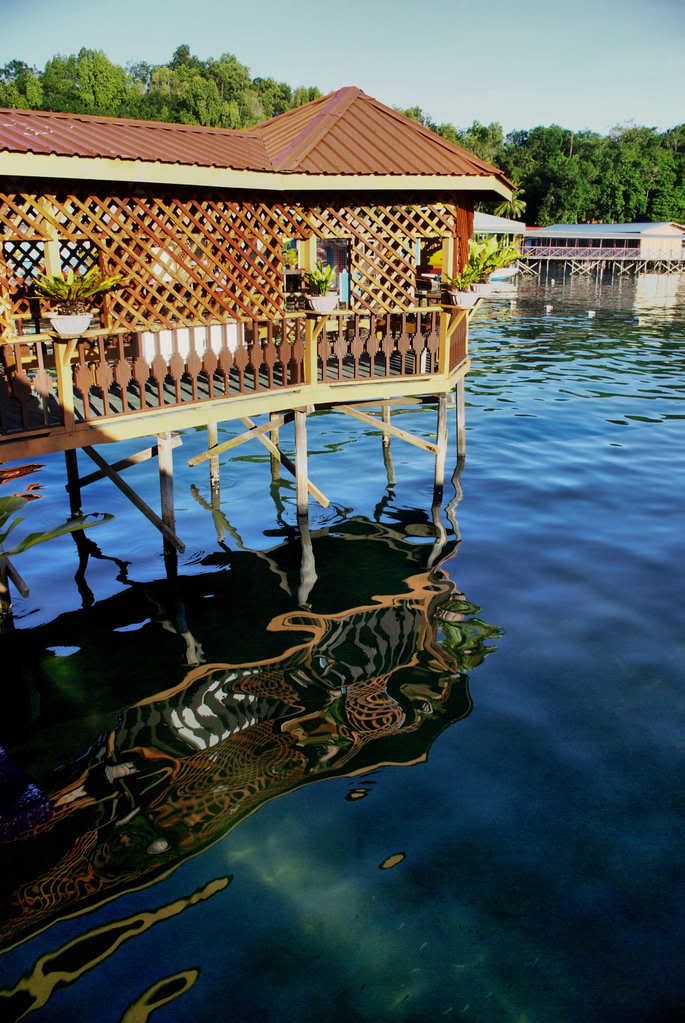 The view of the mainland is quite beautiful, especially on a clear day like yesterday morning. Here are a couple of photos of the Kota Kinabalu taken from my school.
My school's actually quite famous. We've received visits from many schools, universities, government agencies in Sabah and West Malaysia. In fact, we're actually a hotbed for tourists. You can almost see foreign tourists almost every other day! The principal's actually considering charging them an entrance fee for every tourist!
So, that's a bit about my place of work. It's not that bad, but it can get really hot!