Just a warning: This post is photo heavy!
The Sabahan Bloggers Gathering was excellent! Tons of praise to Fara, Dino, Jacq, Wei Chuen, Emelda, Daniel, Papajoneh, and Julian for a splendid job. The venue was a great choice, the entertainment top-notch, no long, winding boring speeches (yes!), and the atmosphere was good. We had Starbucks coffee at the registration table, and inside the restaurant, take-as-many-times-as-you-want ice cream courtesy of Vedablu (yummy!). The food was okay, but I'm not sure if it disagreed with my tummy. A sharp pain in my stomach woke me up very early this morning and I had to go to the toilet. After that, I had to go twice more. Thankfully, everything's clear now and I'm back to my gluttonous self (ha!).
I guess the highlight of the evening was the lucky draw. There were some great prizes, but having never been a lucky person when it comes to lucky draws, it was no surprised that I didn't get any. At least I got a goodie bag, and I made some new friends. Also got to meet with some people in the flesh I got to know through the blogs and flickr.
Wont write much; I'll let the photos do the talking, with a bit of explanation at the bottom. The pics I'm posting haven't gone through the usual processing because I'm quite tired. But I thought, I'd get them up as soon as possible…just to get everyone who couldn't/didn't come jealous! ;-)
As the song goes, it was indeed "Oh, what a night!".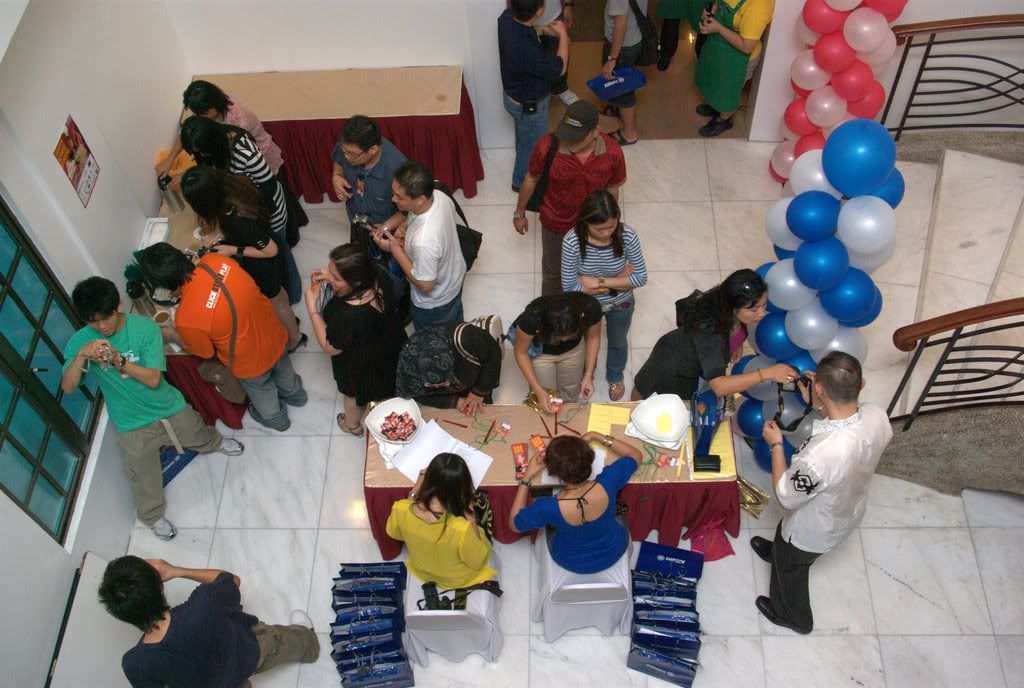 The registration table. To the left is the free Starbucks coffee!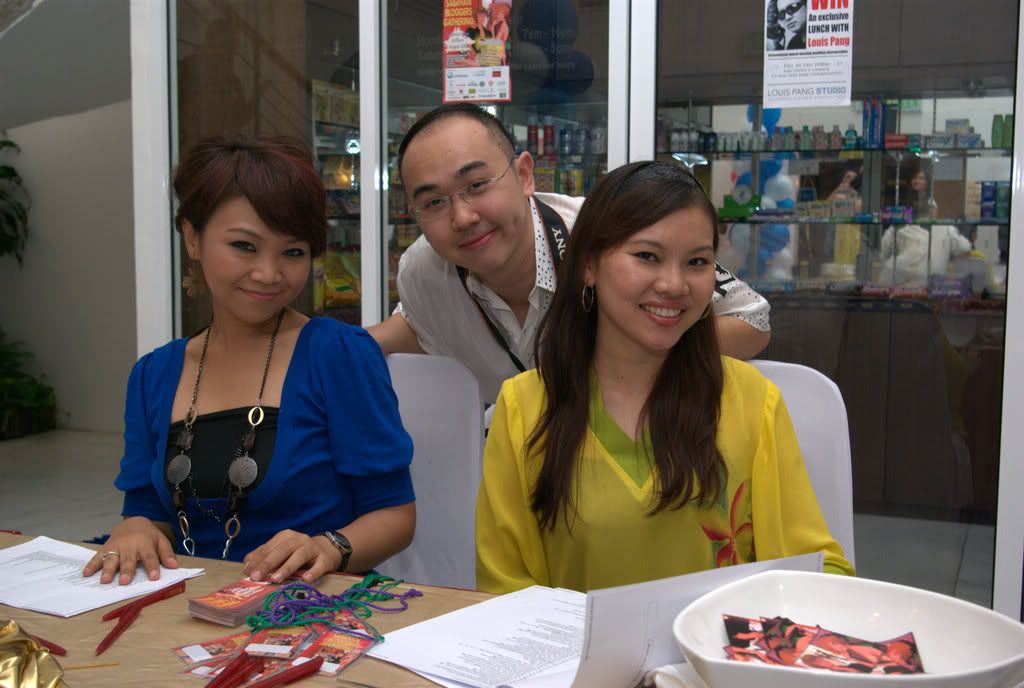 Fara, Jacq and Wei Chuen - the welcoming committee!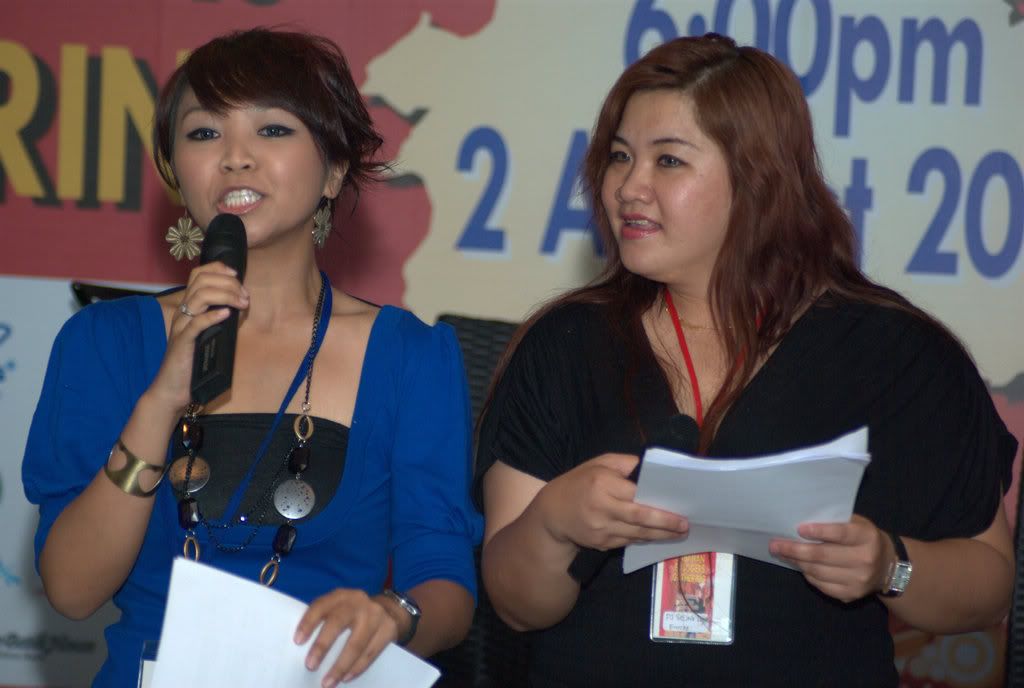 Fara and Selina - our hosts for the evening.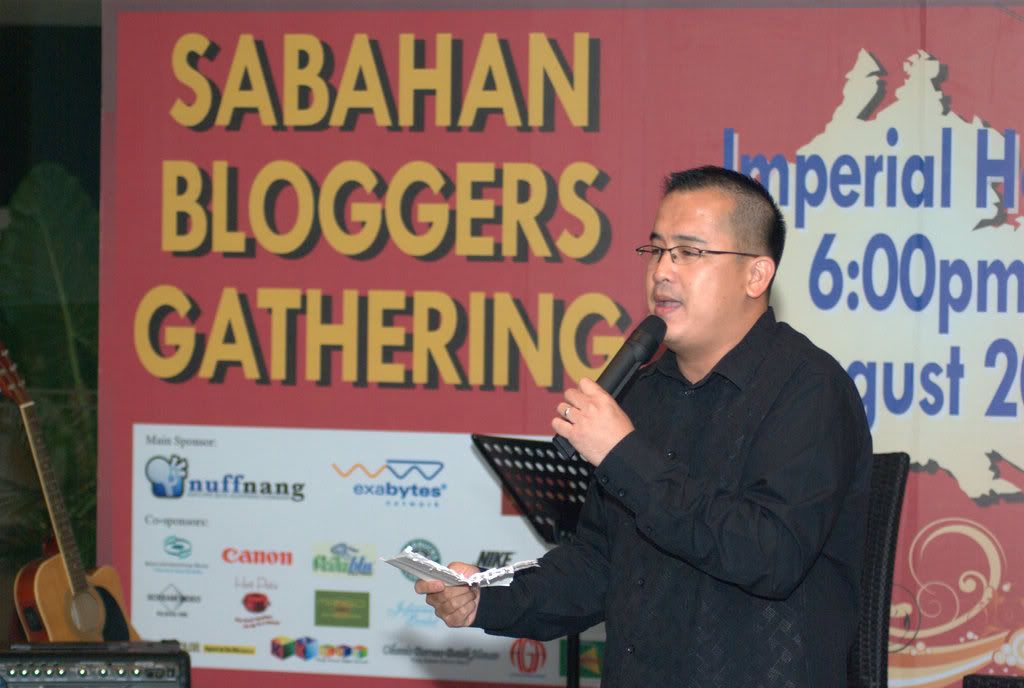 Internationally renowned wedding photographer and blogger, Louis Pang giving all of us advice.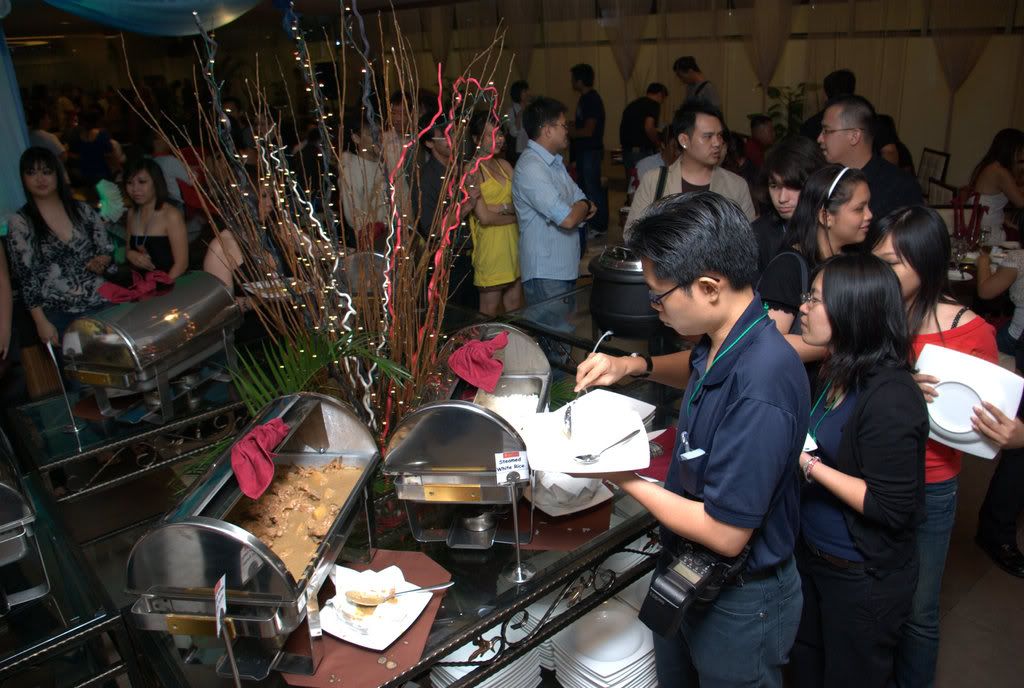 Makan time!
Performer from Sabah Institute of Arts. He was good!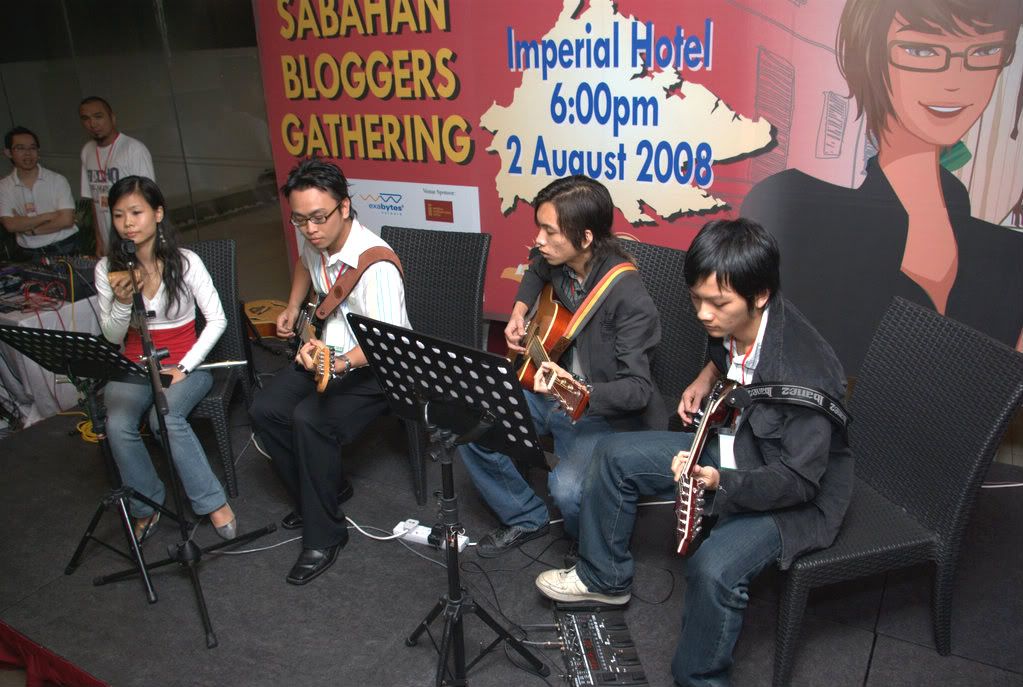 More from SIA. Played a variety of songs. Very good!
Err...what's his name again? Good showmanship.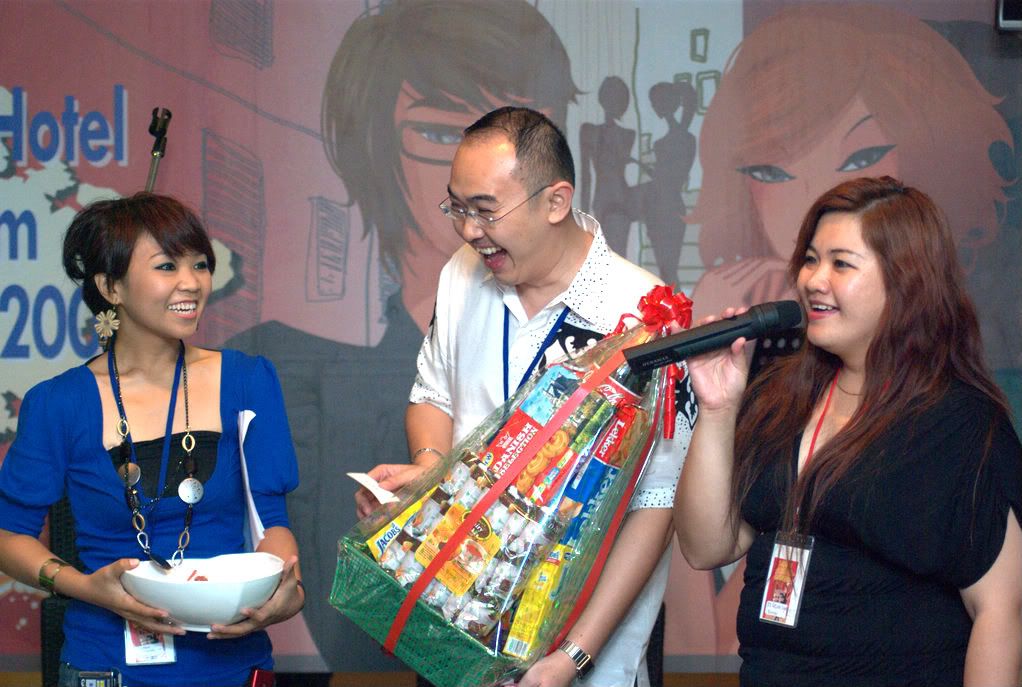 The lucky draw!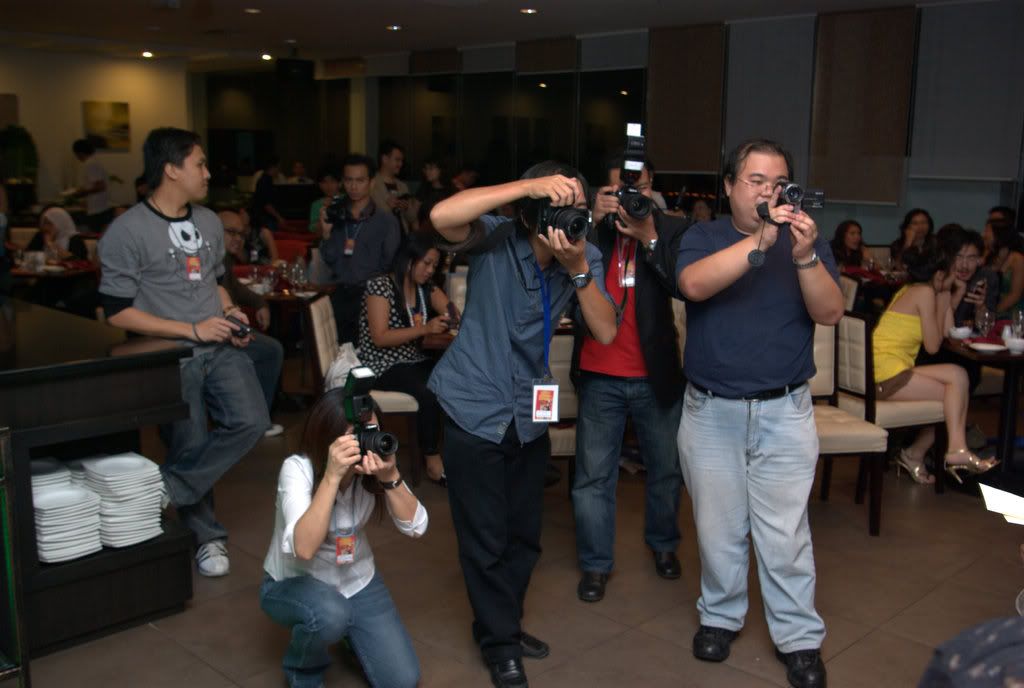 Paparazzis for the evening!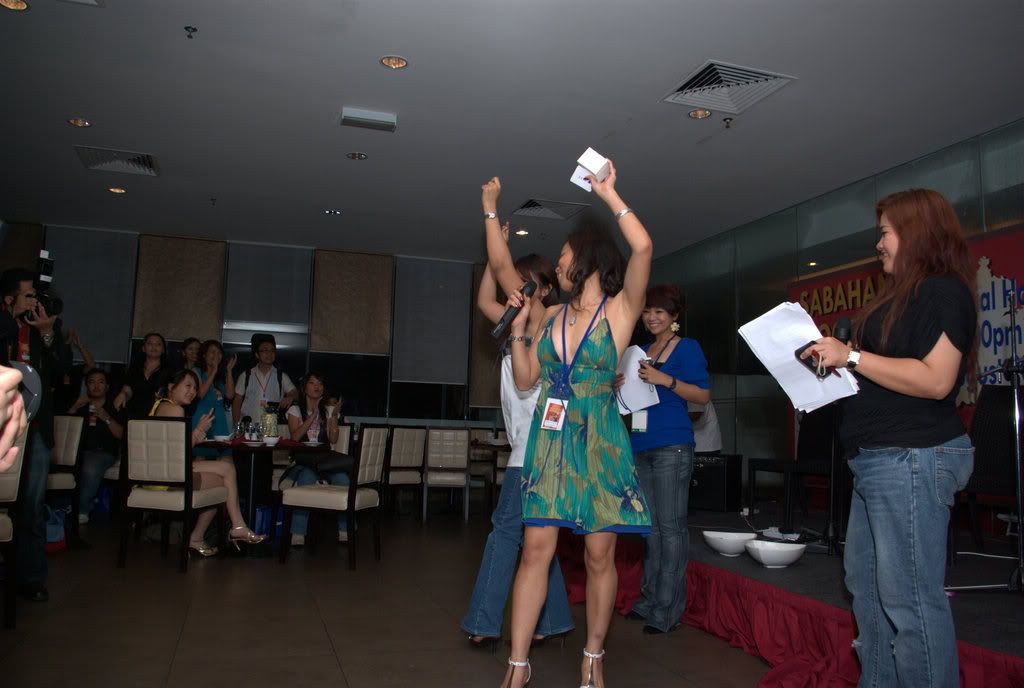 Shake yer booty!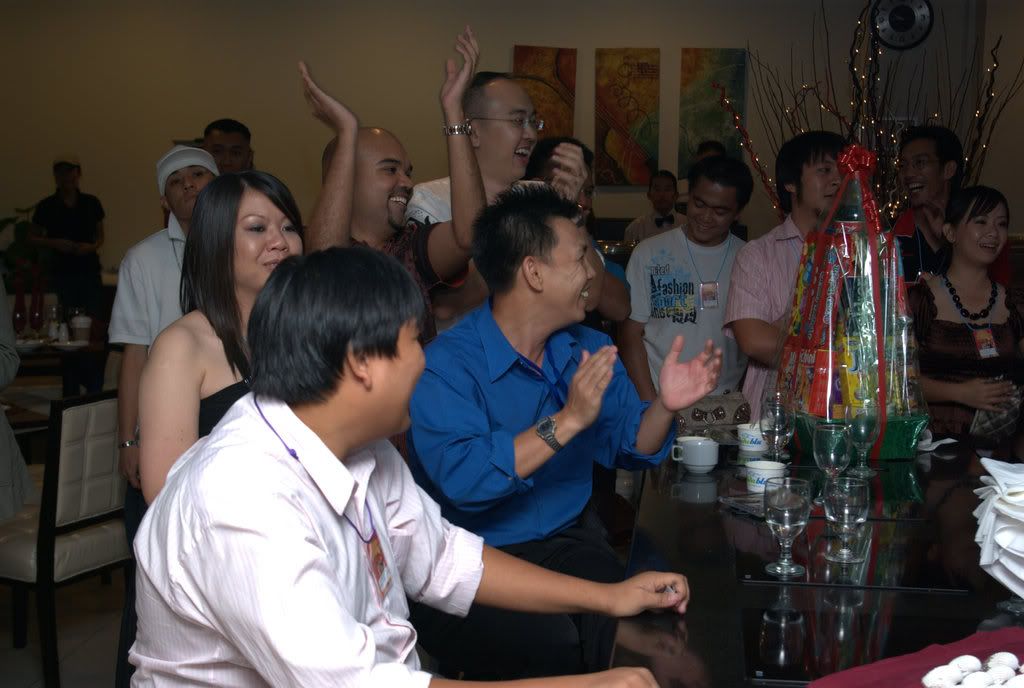 Bring it on!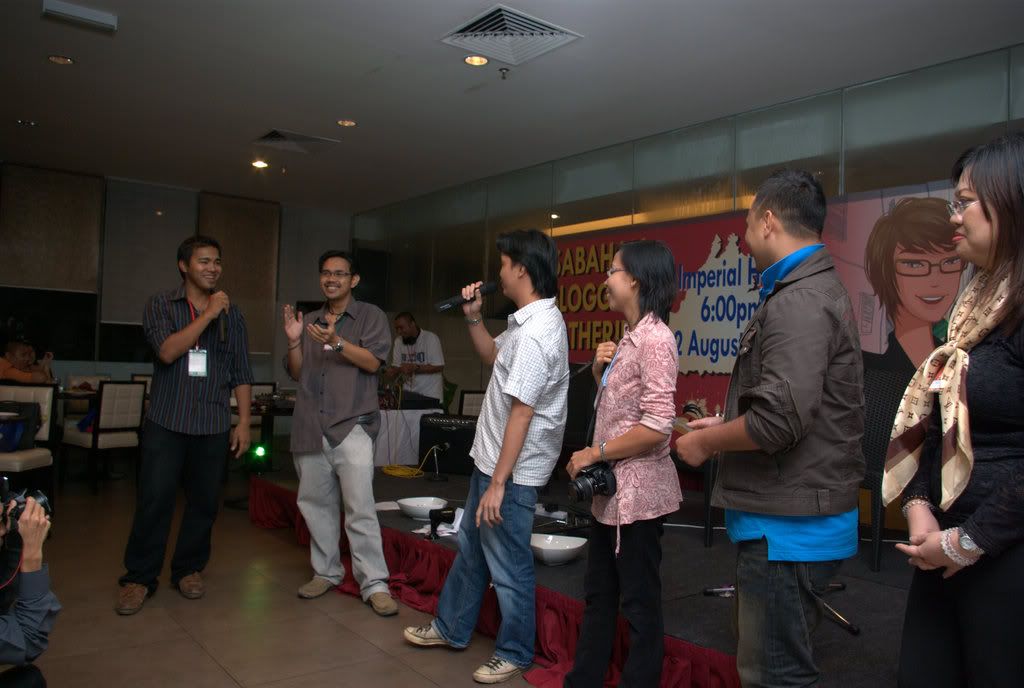 'Forfeits' for winners before they can claim their prize in the lucky draw. Insane!
Terry Peter bringing the house down. He was actually my ex-classmate!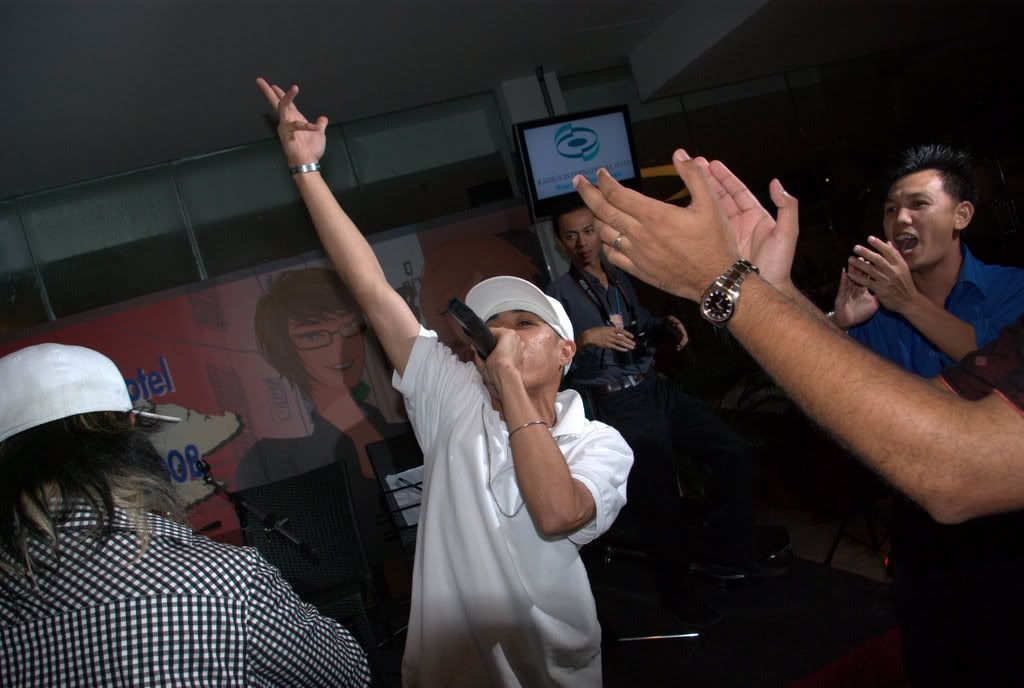 This was shot by Louis Pang using my camera! I like!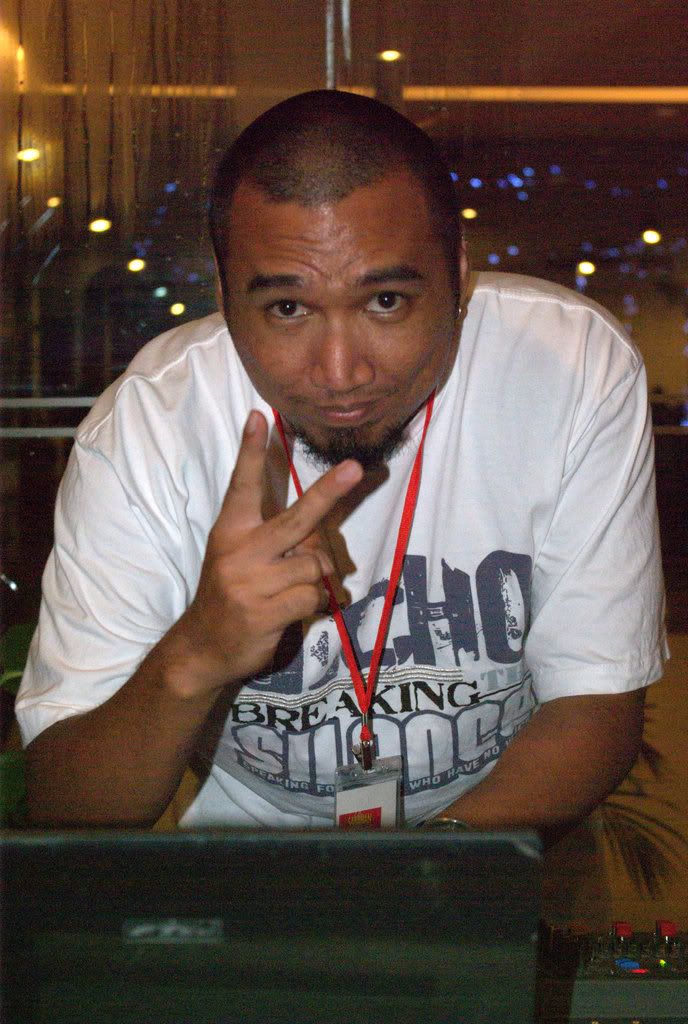 Our deejay for the evening. Sorry, dunno his name.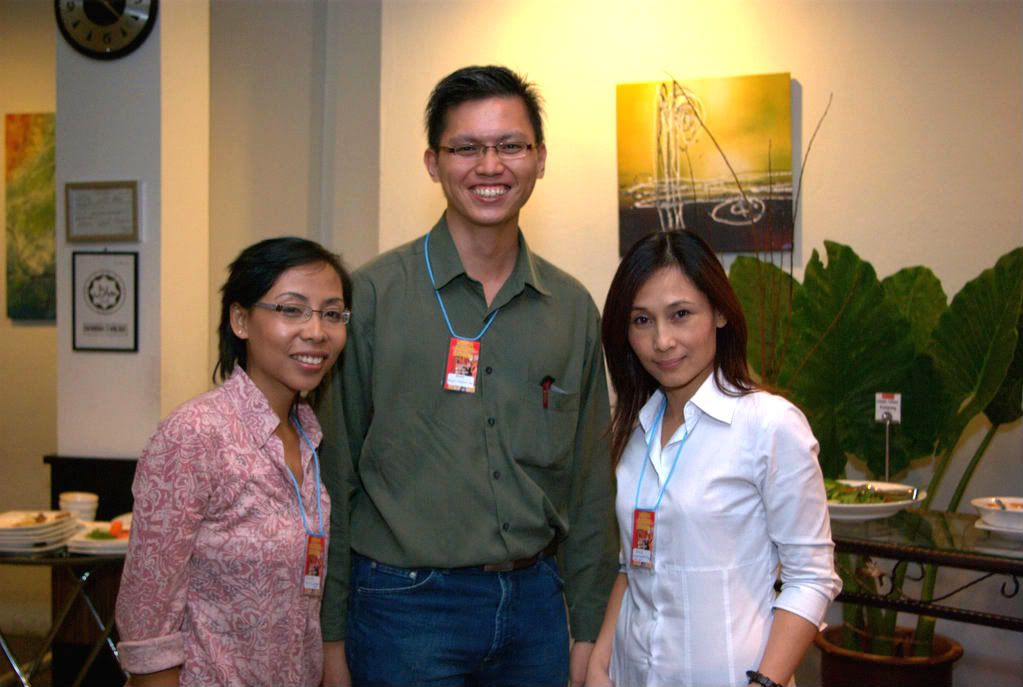 Friends from Flickr: Dolly (left) and Doris dwarfed by me!



Massy and me.