One of the things Adelle likes best is playing. The other thing is swimming in the pool. Yesterday, the weather was good enough to go to our favourite park nearby to let Adelle get a bit of exercise and also to allow her to release all her energy (she hadn't been doing much y because we pretty much stayed inside the house the whole day). She's just rediscovered the joys of the slide as well as climbing bars again. So, she was extra enthusiastic about doing both at the playground at the park. Another of her favourites is playing the see-saw.
Talking about see-saws, do you even call them that nowadays? I mean, I hardly see the 'original' - the ones that are made up entirely of a long piece of thick flat wood with a fulcrum in the centre. All I see nowadays are those bouncy ones with springs. So the movements aren't exactly see-sawing are they? Adelle's still not too keen on the swing, but she's slowly warming up to the idea of swishing through the air.
Of course, as usual, Daddy would be lugging his photo gear along to get some shots of his usually more-than-willing model. The park's actually a good place to meet people. Once, I met an ex-colleague whom I hadn't seen in years for two days consecutively! And yesterday was no different. We met friends and chatted for a while and then we went for a short trip to the local supermarket. When it was time for Adelle to go to sleep, she slept like a baby!
Perfect!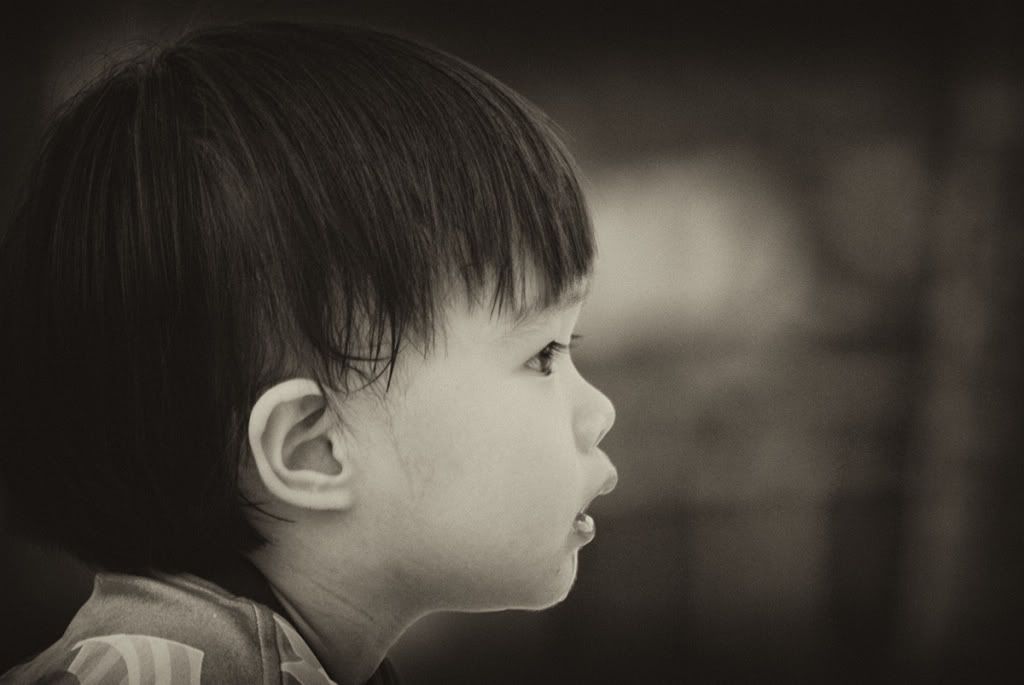 More pictures
here
.