Yesterday, May 16, was the Thomas Cup Finals, and as expected the Chinese were unbeatable, and so China get to hold on to the trophy for another two more years. But, yesterday was also another special day of sorts because it was a day to celebrate teachers - it was Teacher's Day. Unlike Mother's Day or Father's Day, there's no great fanfare when this day comes around. For most, the day almost seems...normal.
I did a search on Wikipedia and apparently there's no standard date for this day - every different country celebrates Teacher's Day on different dates. Also, some countries mark this day as a holiday (now, THAT would really be my kind of Teacher's Day). But, since it's just about exam season right now in many schools I suspect most will only hold some kind of celebration at before term breaks.
Adelle made a Teacher's Day card for all her teachers at her playschool and I'm quite proud that she managed to draw and colour it all by herself. It's her first real piece of artwork and I must say she's rather proud of her achievement as well.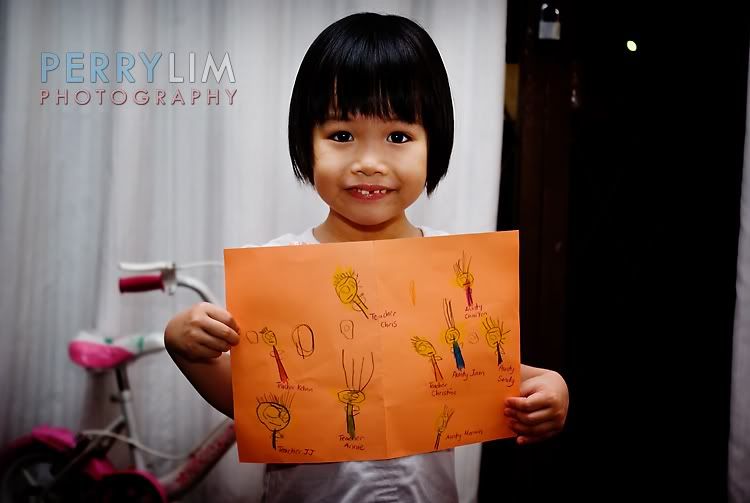 Adelle showing off her masterpiece
So, here's to all teachers - God bless you as you continue your struggle in educating the minds of the nation.